Scoring Key Results is essential while scoring Objectives is discouraged. Some organizations build graphs from the scored targets to evaluate teams. Such actions, which penalize teams that scored highly and did not achieve their targets, are entirely contrary to the purpose of the OKRs. Teams are thus put in the position of having to defend low scores rather than emphasizing what they have learned.
Agile Tools uses scoring for Key Results only - by design.
Read this article to learn about current common methods most organizations use to score Key Results.
What is the problem with current scoring techniques?
Current techniques, like only binary scoring (0/1, True/False) or Google's (0, 0.3, 0.7 and 1.0) can be too simple or too hard/subjective/confusing.
When you draft a Key Result, an intelligent thing to do is to agree on the criteria upfront.
More often than not, without such upfront agreement, the event at the end of the OKR cycle can be messy and can harm the OKR adoption process.
The Agile Tools approach to scoring
Every Key Result is created with a multi-step wizard. There are different types of Key Results, each with its own set of possible scoring variances.
The first major scoring type breakdown is in the presence of thresholds.
| | |
| --- | --- |
| | |
| Either we have achieved a key result or we have not. | Measuring success against set thresholds. |
There are multiple variants of both - read more about all of them in this article.
By using Agile Tools as your digital OKR assistant, you will never face a "scoring dilemma" many are experiencing.
The Key Result wizard in its Scoring step is where you agree on the scoring criteria upfront, that is when you draft the Key Result with your colleagues.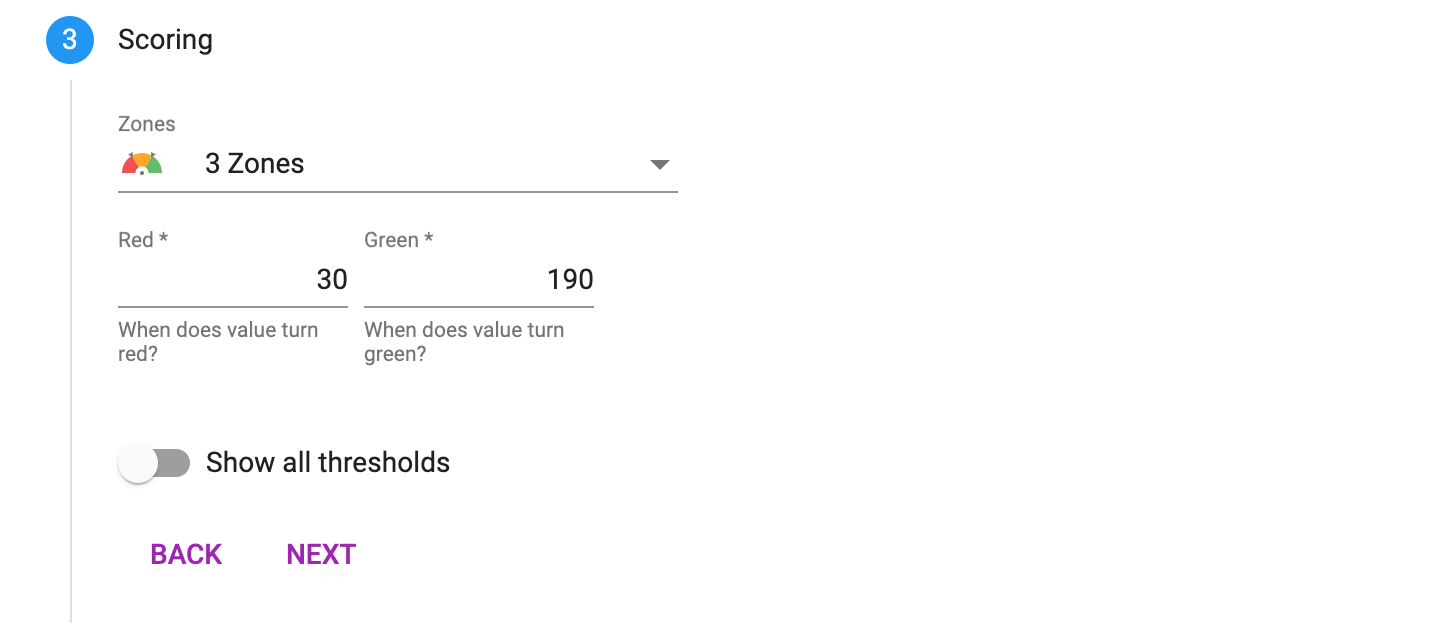 Each Key Result type has its set of possible scoring types, and the defaults are always pre-set, so drafting can be quick and effective.
Predictive scoring
By creating an upfront decision on how we will score each Key Result, Agile Tools is already creating a great value as you will be able to see if we achieved the Key Result or not. Not only that, you will be able to monitor the progress as you move through the period.
We also offer a predictive indicator to further minimize the unpleasant surprises late in the cycle. By default, when you create a Key Result, it is only natural that your confidence is high. During the recurring check-ins, when you debate the progress, it is possible to mark the confidence level to be different, less optimistic.
Using predictive indicator is a great technique to focus your efforts, change expectations, or even abandon the effort to complete the Key Result.