After logging in for the first time and going through any welcome pages, you land on the My Board page. This is the default page set as your start page. You can later change it to any other page you like.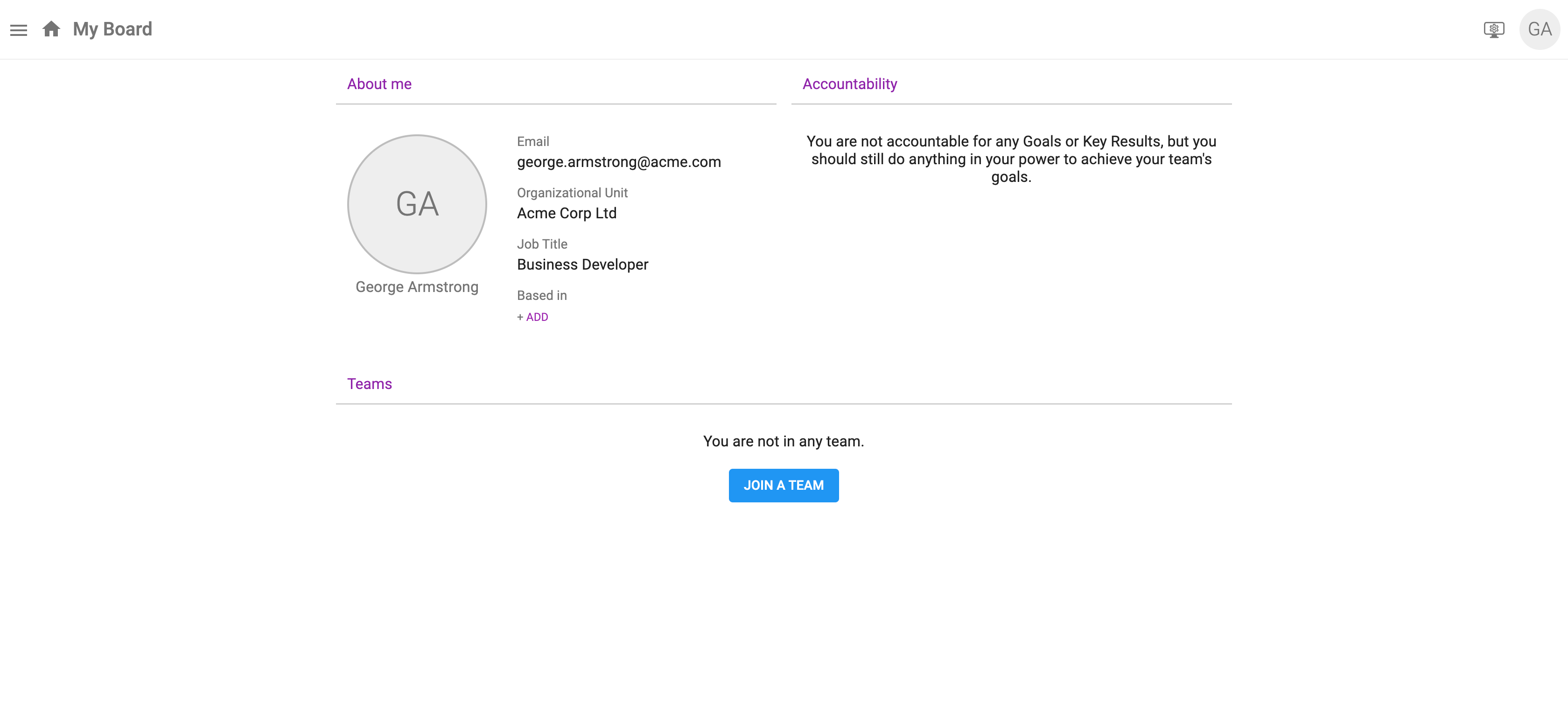 There are three sections (or cards) you can see:
About me
Short info about a user. You can see other personal boards of users on the platform. You can add any missing data for yourself by clicking the "+ADD" button or by clicking on the "EDIT" button in the card's header (which appears on mouse hover).
Accountability
This card will hold any Objectives (Goals) you are the owner of and any Key Results you are the caretaker of.
Teams
You can join or create a team. We encourage creating cross-functional teams and set OKRs for them.
After you join a team (one or more), the My Board page will display each team you are part of.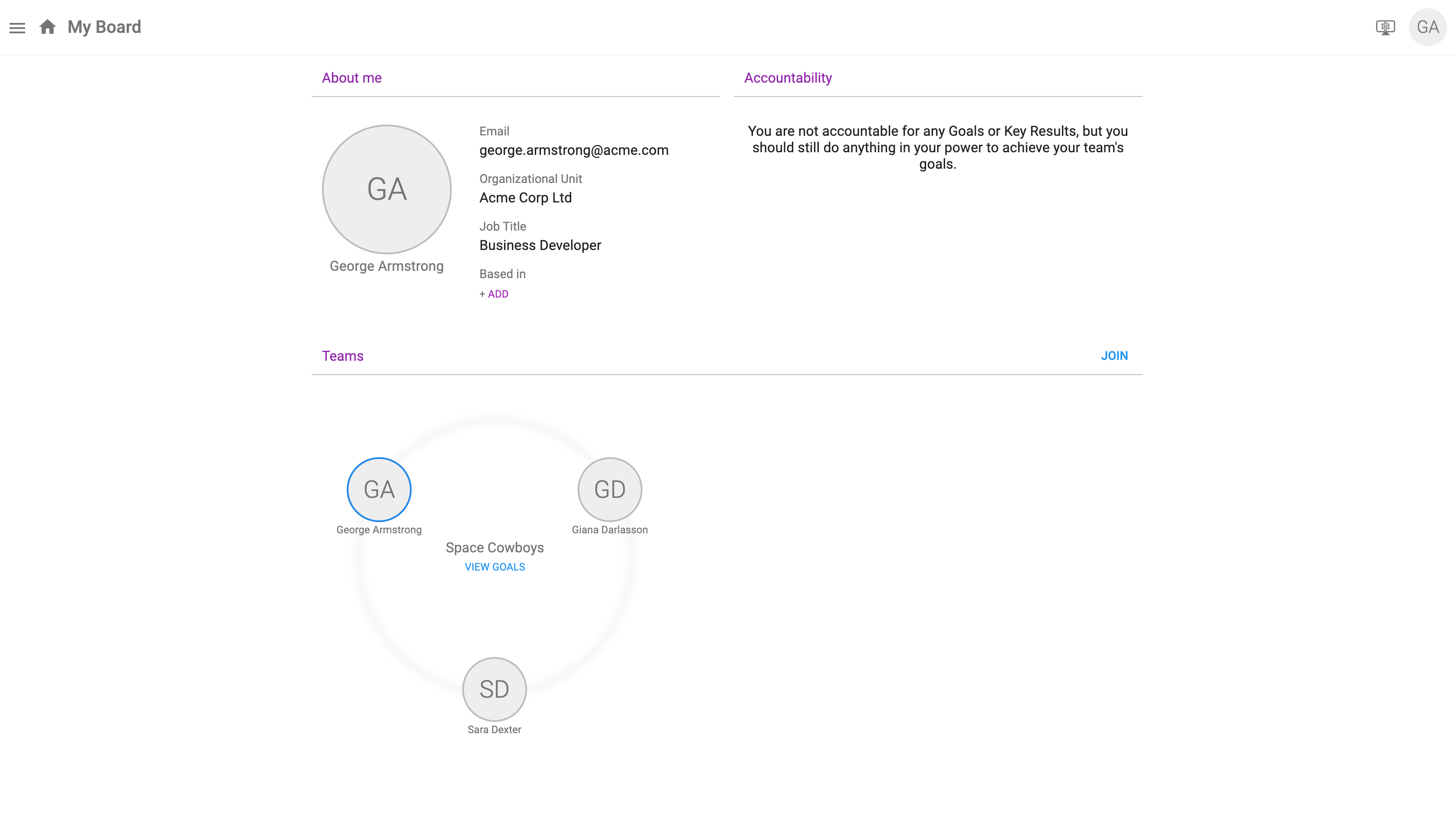 You can see a team named "Space Cowboys" with three members in the image above. George Armstrong is the team lead, depicted with a blue stroke.